#DATASPACES #DPP #DIGITALPRODUCTPASSPORT #MANUFACTURING
Data Spaces for Manufacturing and Digital Product Passports for Circularity:
synergies, opportunities and challenges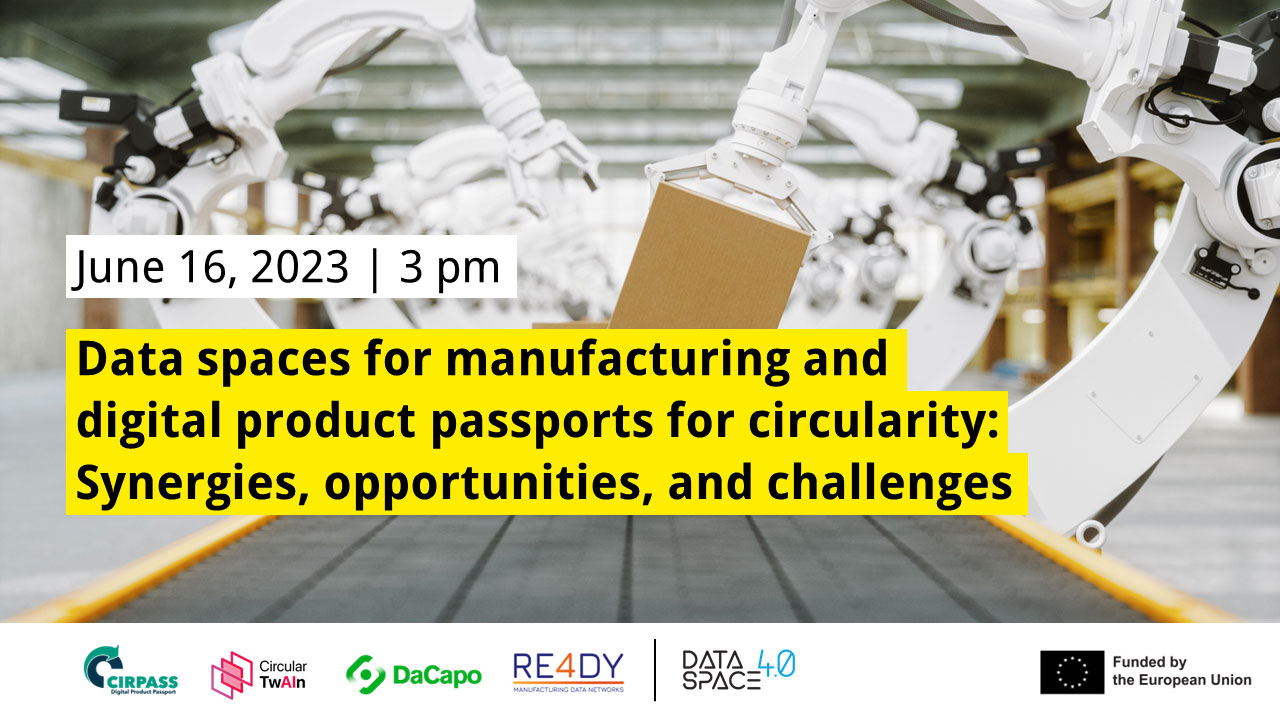 Digital product passport (DPP) is a cross-sectoral topic, key for Circular Economy implementation.
In this workshop hosted by IDSA & Data Space 4.0, we aim to clarify the relationship between data spaces and DPPs, and identify the synergies, opportunities and challenges among the projects working on this topic:
Key transversal topics for DPPs and data spaces such as Design principles, Interoperability, Traceability, Standards, Governance, etc. will also be explored.